Agent Success Guide: Merchant Services ISO and Agent Office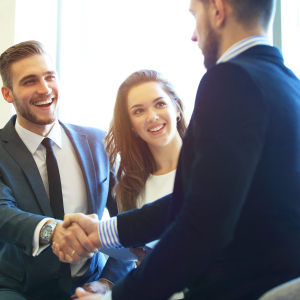 When you're in the payment processing industry, you need relationships that you can count on and partners who can open doors to the right opportunities. If you run a growing business in merchant services, Shaw Merchant Group wants to be that reliable partner for you. Whether you are a merchant services sales agent, a small ISO, or are simply looking to get started in the industry, SMG can help you reach for the stars. We are a broker with solid relationships throughout this industry, and we work with some of the best processing firms in the business. SMG has helped countless merchant services sales agents and
credit card processing ISO
s connect with the right merchants and build the kind of enterprises that make huge residuals for years to come.
For us, our number one priority is the customer and thier needs. We believe that a truly lucrative long-term business can only be achieved after carefully studying what the customer wants and providing the kind of solutions that will last well into the future. This is why we at Shaw Merchant Group offer a diverse collection of customizable solutions that you can bring to your clients in order to give them the exact kind of service that they need. This is also why we pride ourselves in living on the bleeding edge of the field and embracing new technology as it finds its way into the industry. In our view, this is the only way to guarantee a high retention rate among customers, and long-term passive income for ourselves and our merchant services sales agents. SMG holds that seeing the bigger picture and serving a diverse amount of clients is the best approach to take.
Shaw Merchant Group has worked with many different sides of the industry, including ISOs, bankcard processors, merchant processing banks, electronic payment platforms, check processing companies, e-commerce, gift card processors, ATM distributors, as well as added-value product providers. We can use our strong connections in this industry to make your business reach its full potential and become the kind of success that you envisioned it to be.
With Shaw Merchant Group, you have experts on your side who can deliver results and give you advice. No matter what sort of solution you need to provide to your merchants, Shaw Merchant Group has a plan for you to make your vision a reality. Whether you are new or you have found yourself growing faster than you previously expected, get into contact with SMG to find out what you can do to move forward. We offer
merchant services ISO programs
for those who are ready to take the next step, and sales agent recruitment programs for those who are looking to expand their business past a one-man operation. If you are an agent yourself who is looking for a challenge and a good merchant services ISO program to work with, we can help you, too.
When you are fighting to reach your goals in the tough world of merchant services, you need a company who knows what they are doing. Let us help you grow faster than you ever thought possible!